Home Health Aide & Personal Care Aide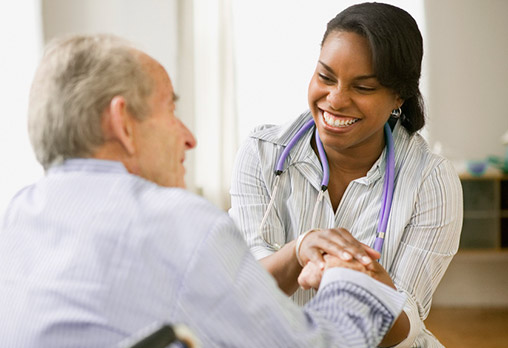 Certified home health aides and personal care aides provide personal care, home management, and other home health supportive services in order to assist individuals of all ages to continue living in their home environment when there are disruptions due to illness, disability, social disadvantage, or other problems in the home.
Our home health aides and personal care aides are directly supervised by a Registered Professional Nurse (RN) and are available to provide services such as light cleaning, cooking, running errands, and doing laundry, as well as assisting clients with bathing, showering, grooming, and other personal hygiene tasks. Our home health aides and personal care aides help our patients with all activities of daily living and are available on an hourly, daily, or live-in basis.
If you would like to learn more about our Home Health Aide and Personal Care Aide services which are available in Westchester, Bronx, Manhattan, Brooklyn, Queens, and Long Island (Nassau & Suffolk), please
contact us
today!